MIA TUFF™ SR

Introducing the MIA Delta ™ Tail Guard, a new innovation, along with MIA TUFF ™ LG and other Bonus Parts, included in the Kit. For the E-Flite Blade SR, provides a higher level of

durability, performance and appearance.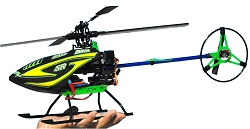 MIA TUFF™ SR Complete Kit
Our Popular S300 Scale Upgrade Kit, redesigned for E-Flite Blade mSR, mCX and Nine Eagles Solo Pro helicopters.
If you like Scale Details, and are fond of the Hughes -Schweizer 300 helicopters, you'll Love this Kit!
MIA S300 Upgrade Frame, Body, LG Kit
Works with mSR, mCX, Solo helis
(Other Colors Available)
MIA TUFF™ CB-100


Similar to our highly popular

MIA TUFF™ FLEX and RIGID Style Frame kits we've offered and are still offering for the Walkera 4#3 and similar size and style tiny helis.

We are happy to announce that we have been working on them and these are targeted to be available for mid May. Stay Tuned!
MIA TUFF™ CB-100 Complete Kit
(Colors Available)
MIA MD500E Army Series


Build an awesome USA Army MD500

scale setup for your favorite Palm-Size Helicopter.

Stay Tuned!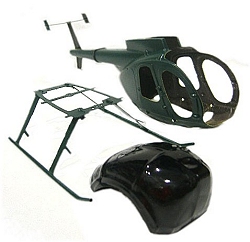 MIA MD500E - USA Army Scheme
(Colors also Available