Ultralight Models
We will place product here as it becomes available.

We are hoping to have some model kits, plans sometime this year. Meantime here is a sneak peak at some of our models.

Comments are welcome.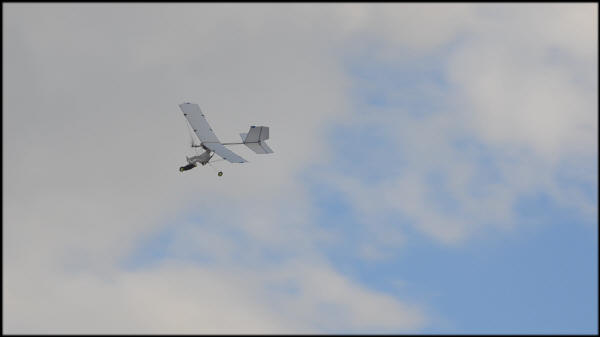 MIA Micro-FLIGHT RC Microlight, Ultralight, Trike Historical Video Upcoming... :)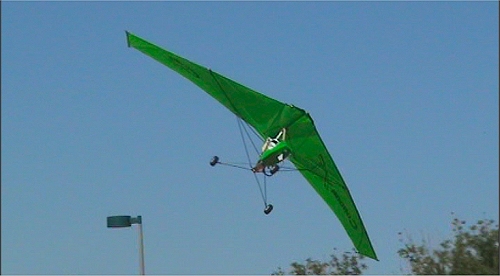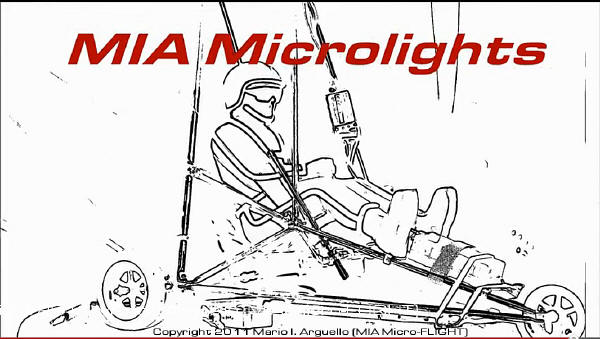 MIA Radio Control Micro Trike.
World's first true Ultralight weight Microlight Trike. Similar to ultraleves, deltaplanos, powered hang gliders.

Back in the 80's 90's I had started with a similar design, an 8ft wing trike made from fiberglass tubing, aluminum frame, wooden and aluminum shaped battens, and rip-stop nylon wing. It had all the complex cable rigging and even an original working control bar linked to a kung-fu grip GI-Joe pilot. It was powered by an USA made Astro-Flight motor with an, also USA made, Joe Utasi ESC, Futaba servos and receiver and a monster of a Ni-CAD! battery pack. WOW we are so spoiled with today's battery technology! and many people really don't appreciate this.

I sold the wing back around 2000, to make room for other designs. Photos are on my sites.

I feel sorry now, that I sold that trike. It would have been great to have retrofit it with a modern day BL motor and Li-Pol battery setup.

This MIA Micro Trike is nothing new, but a memory that was waiting to be made real in smaller scale. If you have been watching my other videos you can see my other wings have been simpler, and I am for this approach simply because I don't like to put too much time into a model that really doesn't need to be complex. Also, by no means the model trike needs to be heavy to fully effect weight shift control, proof in this model. It is more a matter of careful geometry, aerodynamic design, good mechanics and control setup.

Most but not all the models I design are relative to the space surrounding me, I don't have a lot of time to spend a whole day at a flying club or field so I design and build them smaller than the average trainer size 40, 60 airplane so that I can SAFELY, and EASILY fly them around the backyard cul-de-sac schoolyard, small park and or travel with the model easier.

Making the model extremely crash-proof, is an art in itself, and it not necessarily making parts in metal. I eat, breath and sleep with this day in and day out, since I design original kits and aftermarket parts for a living, but most of all, because I am myself, the customer looking for Performance, Durability and Realistic Appearance.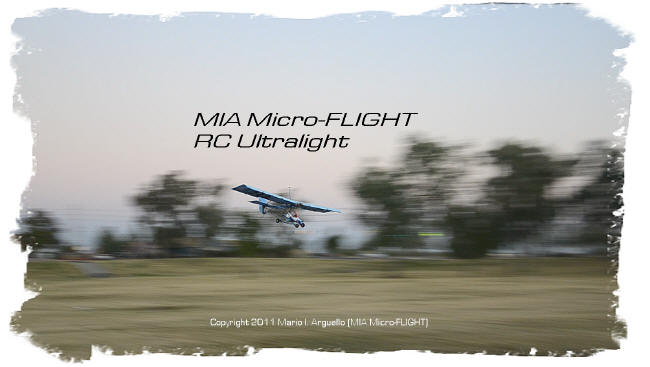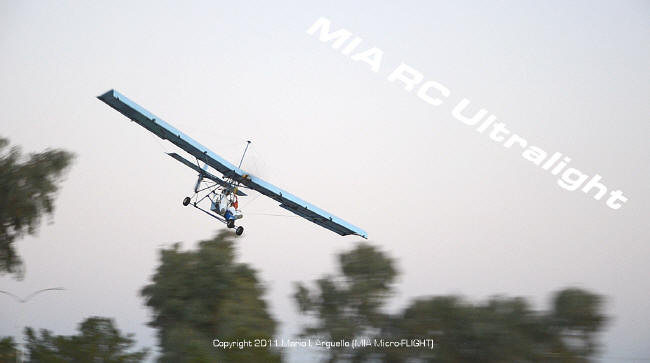 MIA Ultralight

A beautiful 5Ft wingspan RC scale Ultralight, designed by Mario I. Arguello using a creative approach to minimize assembly complexity, by using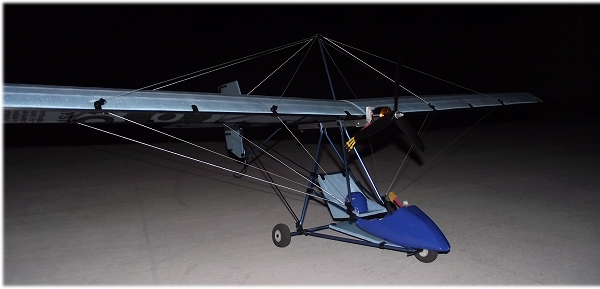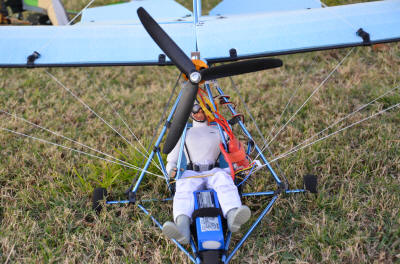 MIA RC Microlight, Ultralight, Trike